Nothing is more important than keeping you and your family safe. And while no one can predict the unpredictable, we can take some measures to help. Peace of mind and that extra layer of security can be had thanks to a number of great options for indoor home security cameras.
No longer are fancy security systems a thing for rich people — finding quality cameras and systems is easier and more convenient than ever. A DIY security camera solution can be had at an affordable price, too. There are lots of options to monitor the outside of your home, but for total protection, you'll want to keep an eye on the interior as well. That's why we've tested and rounded up some of the best indoor camera options on the market right now.
Which indoor home security camera is best for your home? That can depend on a number of factors, including price and compatibility with smart home devices and ecosystems, not to mention video quality and features like pan, zoom and real-time alerts. We've taken these considerations and more into account when testing indoor cameras and curating our list of the best at CNET.com.
Best overall indoor security camera: Wyze Cam Pan v2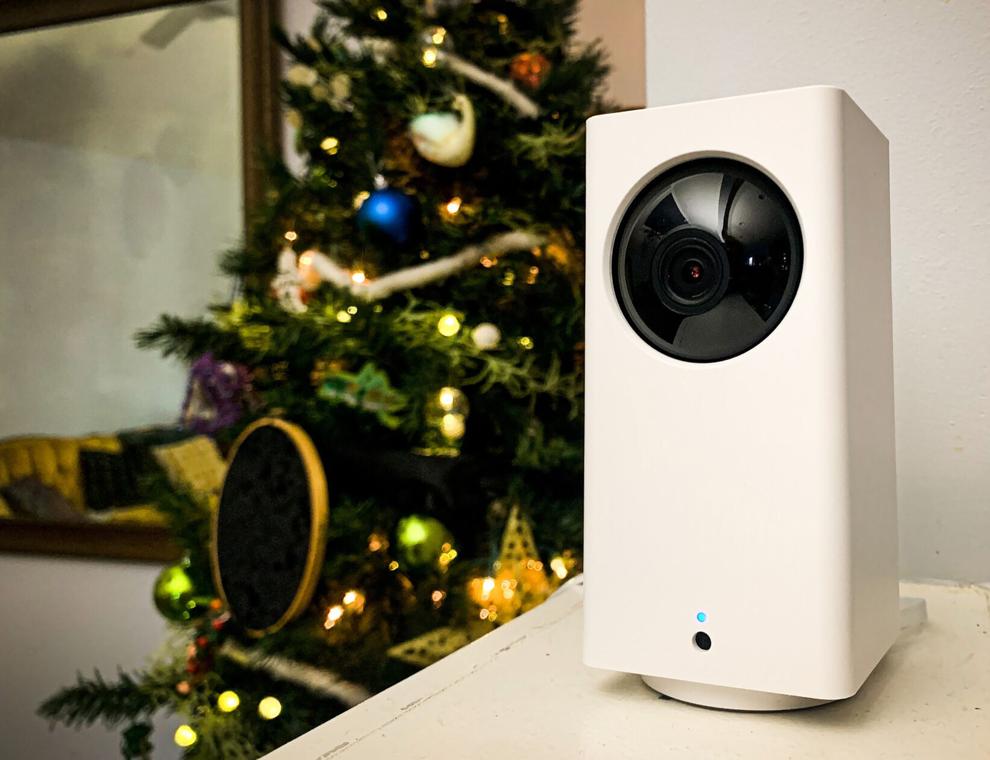 CNET TAKE: Few indoor cameras will offer as much bang for your buck as the Wyze Cam Pan v2. It comes with the features you'd expect: 1080p resolution, night vision, pan, tilt and zoom, and two-way audio, for a budget-friendly price of just $50.
The Wyze Cam Pan can also identify a person and follow them as they walk across the room, send you a real-time notification of the event and store a record of it for up to 14 days.
What sets this security camera apart even more is the free two-week cloud storage and built-in microSD card slot for local storage. If you'd like to continue cloud storage past the trial period, a monthly subscription will run you as low as a buck and a quarter.
Best indoor security camera features: Google Nest Cam (Indoor, Wired)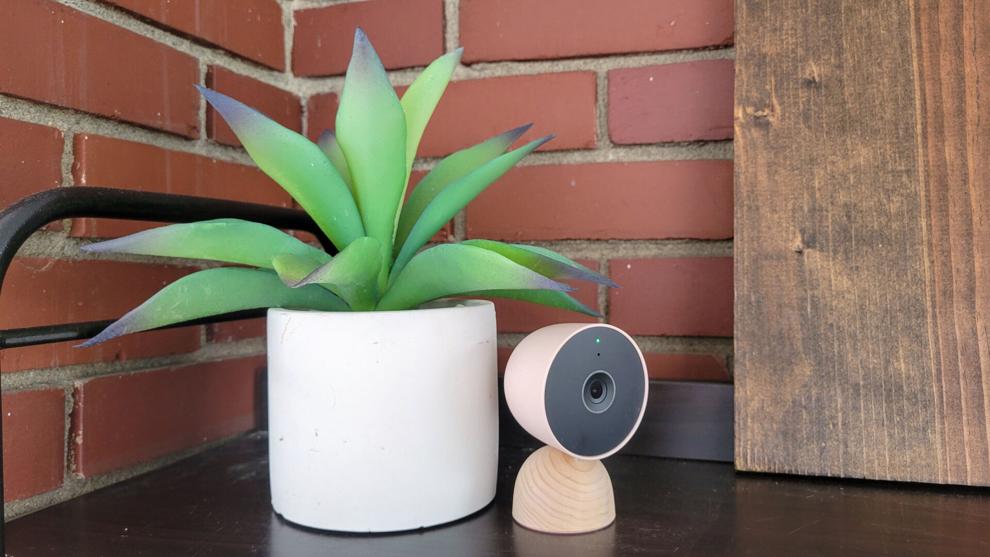 CNET TAKE: The Google Nest Cam isn't the cheapest on our list, but the $100 list price is worth the robust features, not to mention the device's contemporary design. The camera comes with the usual two-way audio, 1080p resolution with HDR and night vision, plus smart alerts that distinguish between people, animals and vehicles, three hours of event history, activity zones and Google Home app viewing and support.
With the Nest Aware subscription (starting at $6 per month or $60 for a year subscription), you'll also get facial recognition, sound alerts that listen for things like smoke and carbon monoxide alarms and weeks of event storage. Finally, the Nest Cam works well with Google Assistant and Nest smart displays.
Best for door, entryway monitoring: GE Cync Smart Indoor Camera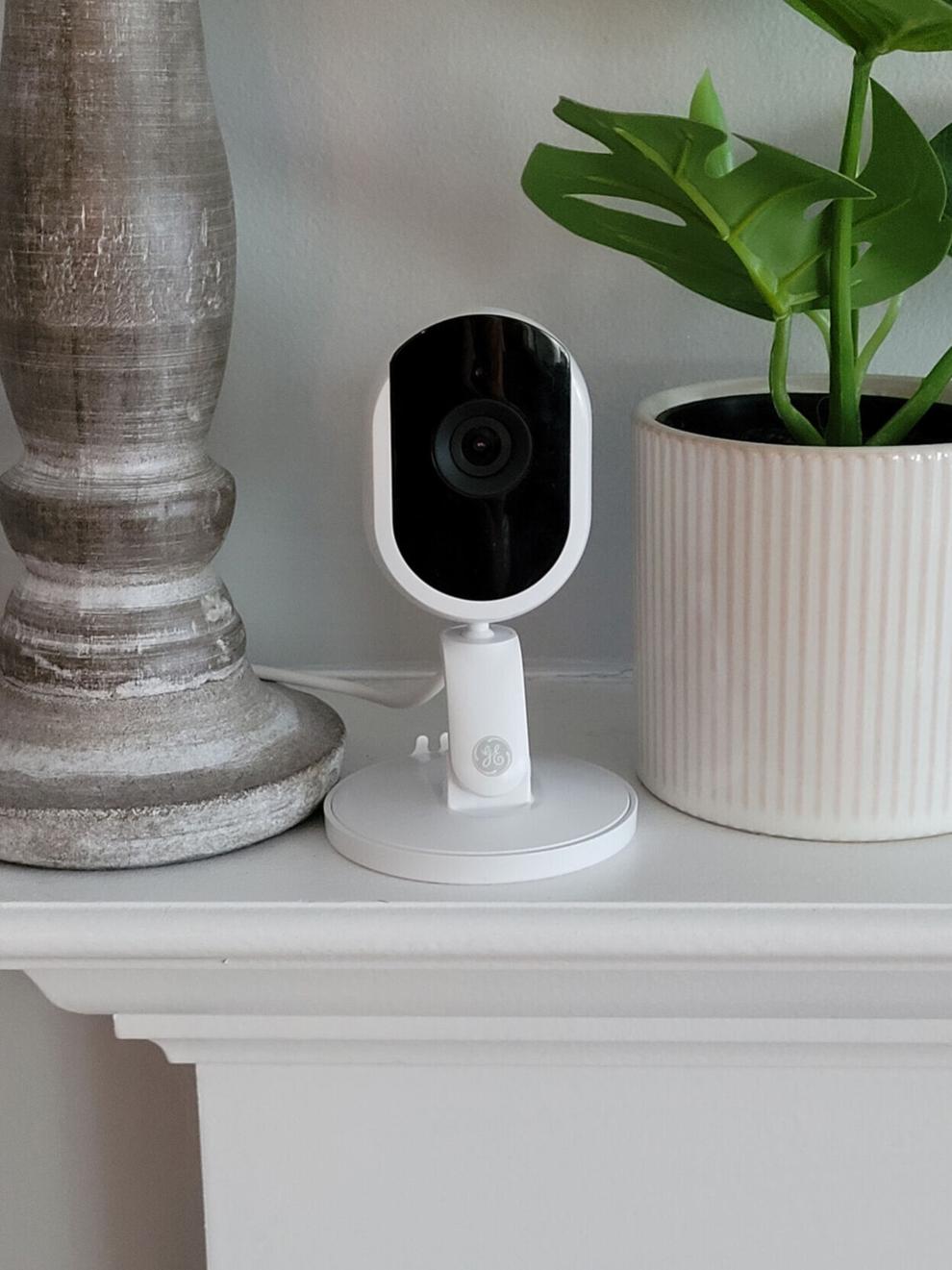 CNET TAKE: The GE Cync Smart Indoor comes with a mounting bracket and installation hardware (three drywall anchors and screws) that enable you to set the device up pretty much anywhere, but I see the most value in positioning it to watch the main entryways to your home.
While the camera comes with many standard features — 1080p resolution, real-time notifications, two-way audio and Google Home/Alexa compatibility — it doesn't pan or tilt, though you can manually adjust the camera angle. As such, the indoor camera displays a fixed view that may be best suited to monitor doorways for when the kids get home or for unwanted guests like possible intruders.
That said, when placed in the corner of our living room, the wide view did display much of the room and sent us alerts when someone or something (like a cat or smart vacuum) passed through the field of view. You can adjust the alert sensitivity from low/medium/high to avoid getting notifications from things like pets and other random movements in your house.
From smart kitchens to robocooks: 10 tech innovations transforming restaurants
From smart kitchens to robocooks: 10 tech innovations transforming restaurants
Pizza-assembly machines
Kitchen management software
Service robots
Fully automated restaurants
On-table tablets
Food waste analytics
Drone delivery
Compost systems
Cloud kitchens
Drive-thru AI
The following CNET staff contributed to this story: Senior Writer David Anders, former CNET staff members Molly Price and David Priest, and Copy Editor Jim Hoffman. For more reviews of personal technology products, please visit http://www.cnet.com.
Source link